Demystifying Yelp for Pet Resorts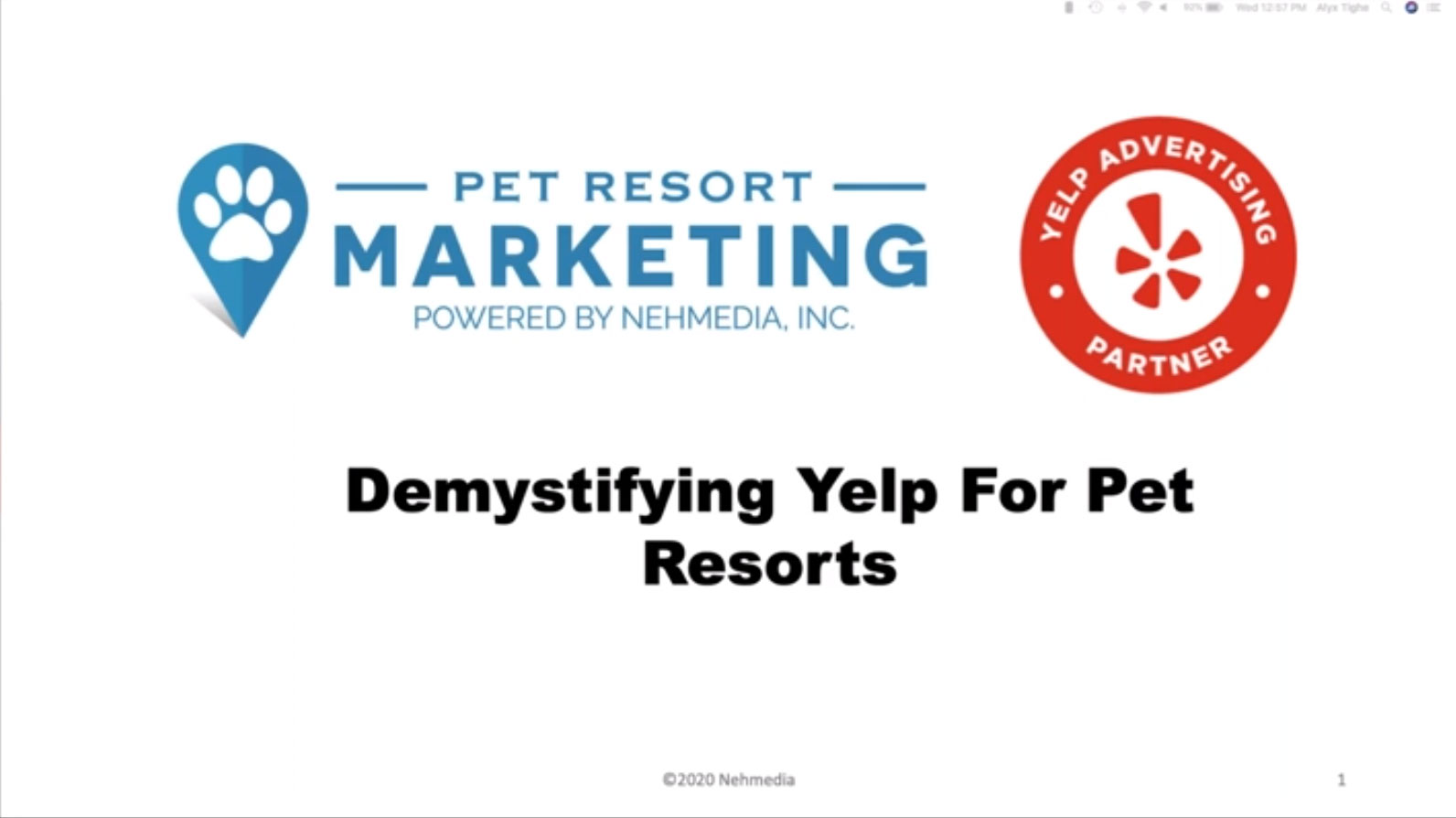 For many pet-related business, Yelp is the most misunderstood and potentially frustrating web resource. We've all heard stories about great reviews being removed, of aggressive sales tactics, and even claims that paying for Yelp advertising affects reviews.
Yelp can be a powerful tool to gain new business for pet resorts when used correctly – whether you purchase Yelp ads or not. Nehmedia is one of Yelp's official partners, and we will be giving you an inside view from our Director of Marketing Strategy Phillip Barnhart, a former Yelp Elite.