Social Media Content Planning & Scheduling for Pet Resorts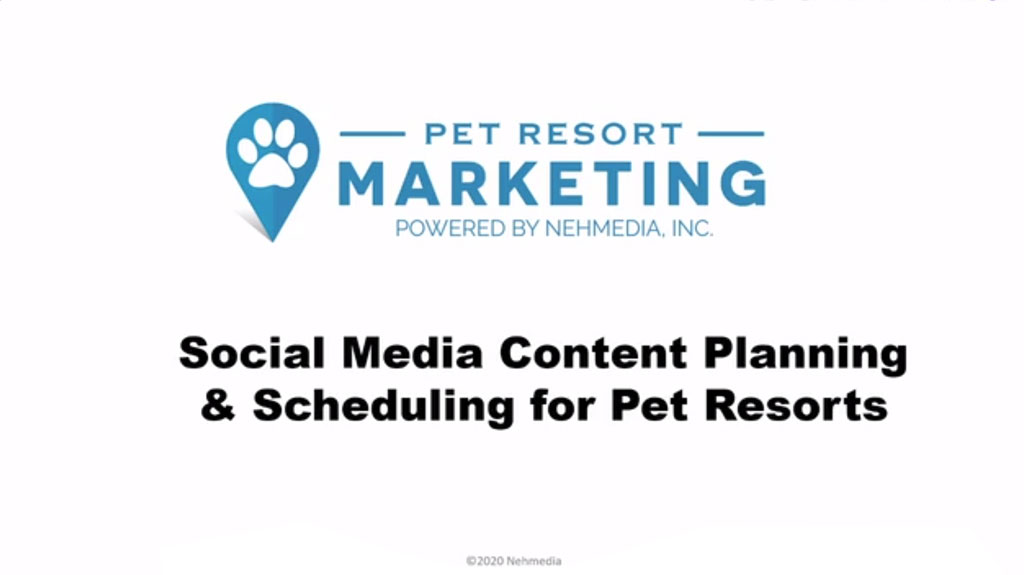 For pet resorts in 2020, doing social media or any kind of content marketing successfully requires a lot more than posting pictures of happy dogs on Facebook.
To make an impact with social media, what's really needed is a good mix of content ranging from happy dogs to informative, educational messages that are intended to extend your brand, increase your engagement with new pet parents, and drive visitors to your website and front door. Essentially, the content you publish should include topics that further establish your pet resort as a trusted business and reinforce you as the pet lifestyle expert of your community.
But let's face it, we're all busy. Very busy. So finding the time to create multiple posts for multiple purposes for multiple days and weeks each month is not easy. And when we're busy without a plan in place for the things that need to get done, those things inevitably fall through the cracks. Content marketing is no exception.
During this webinar you will learn:
The capabilities and benefits of using a social media content calendar
Topics that are proven to be attractive to pet parents, and help engage potential new customers
How and when to schedule posts for optimal impact
How to give yourself more time back by leveraging a social media calendar