Pet Resort Growth Plan: How to Setup for Success in 2018 and Beyond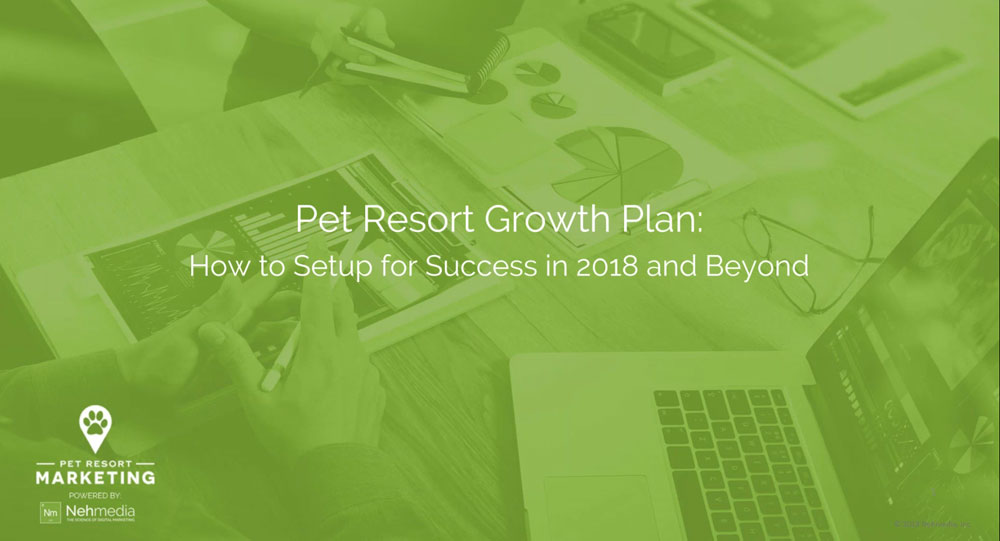 "2018 Pet Resort Growth Plan" introduces the concept of the digital marketing curve and discusses the challenges pet resorts face on their journey to maximizing occupancy via industry best practices. Each point on the marketing curve has unique challenges and opportunities that must be overcome to progress to the next stage of growth! As part of this webinar, you'll learn about:
The stages of pet resort business maturity

The digital marketing curve

The characteristics of each stage and how they benefit your business

How to know when you're progressing

Digital trends to look for in 2018 and their benefit to your business.