Hitting "Refresh" on Business Growth with Focused Marketing
With a love for animals and past experience working in a Children's Hospital, it was no wonder that Randi Drake eventually switched careers to run a pet resort. As Drake puts it, "caring for others' children is very similar to caring for others' pets." In 2014, when she became the owner of Citizen Canine, Drake acquired a business that had a built-in reputation for excellent customer service and pet care. After all, the business had pioneered dog daycare and boarding in the East Bay area of San Francisco 15 years earlier and had garnered a nice following of loyal pet parents. But Drake felt that the business was not moving forward with the times and was at risk of missing opportunities for growth. "The business was a bit tired and needed to be freshened up," she said. "We were resting on our laurels, somewhat, and not really telling our story or doing any marketing so we needed to figure out how to do that." And so she did.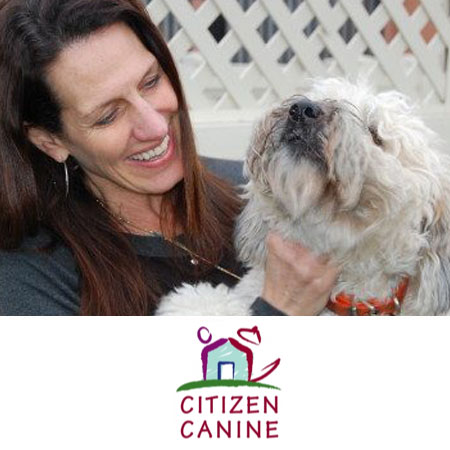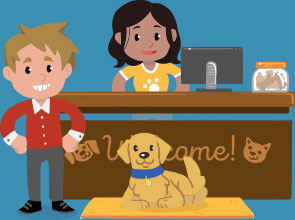 Nehmedia brought our website into the twenty-first century, kept us on page 1, and traffic to the website grew 22% that year.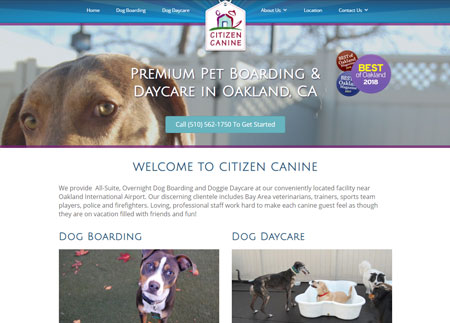 Partnering with a Pet Care-specific Marketing Firm
Drake reached out to pet industry consultants who led her to the Pet Resort Marketing team at Nehmedia, Inc., which specializes in providing digital marketing support for nearly 100 pet resorts nationwide. Almost immediately Drake discovered the benefits of working with a marketing firm that specialized in helping pet resorts grow. "Prior to working with Pet Resort Marketing, we worked with a marketing agency that created a website for us but didn't understand the pet care business at all," she said. According to Drake, the original marketing firm understood typical needs of a small business but didn't understand her core business.
"Because Pet Resort Marketing provides marketing for many pet resorts around the country," Drake said, "they're able to bring a wealth of pet industry know-how to the table and apply pet resort marketing best practices to our business." Pet Resort Marketing created a new website for Citizen Canine, optimized their visibility online, and helped Drake administer a customer survey to her customers, which resulted in positive online reviews for her business. "When we decided to refresh our website, we were afraid we'd lose some of our footing on Google, but Nehmedia brought our website into the 21st century and kept us on page 1," Drake said, "and traffic to the website grew 22% that year."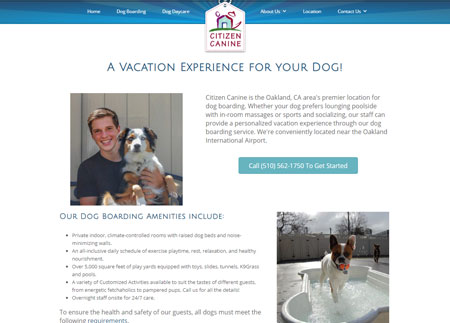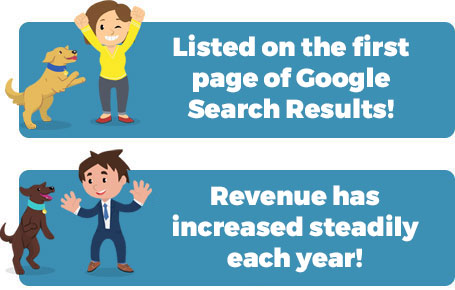 While Drake appreciated the additional visitors to her website, what she found most beneficial was that the customers on the other end of the phone calls were more qualified. "Having previously managed a Call Center, I understood the importance of one-on-one phone conversations," she said. Pet Resort Marketing generated more qualified callers who were specifically looking for the kinds of services we provide, and Nehmedia enabled us to track those calls each month."
This December was Citizen Canine's best yet. Drake attributes to a combination of having a more targeted online presence that generates more qualified leads and a highly trained staff. "It's nice to know that while we're so busy with the day-to-day operations of running a pet resort with exceptional pet care and customer service, Nehmedia is able to stay on top of technology for us, ensuring our continued visibility and reach online, and helping us maintain our competitive edge," Drake said. Since partnering with Nehmedia, our revenue has increased steadily each year, and I don't see that changing anytime soon."