2020 Marketing Budget Planning for Busy Pet Resort Owners/Managers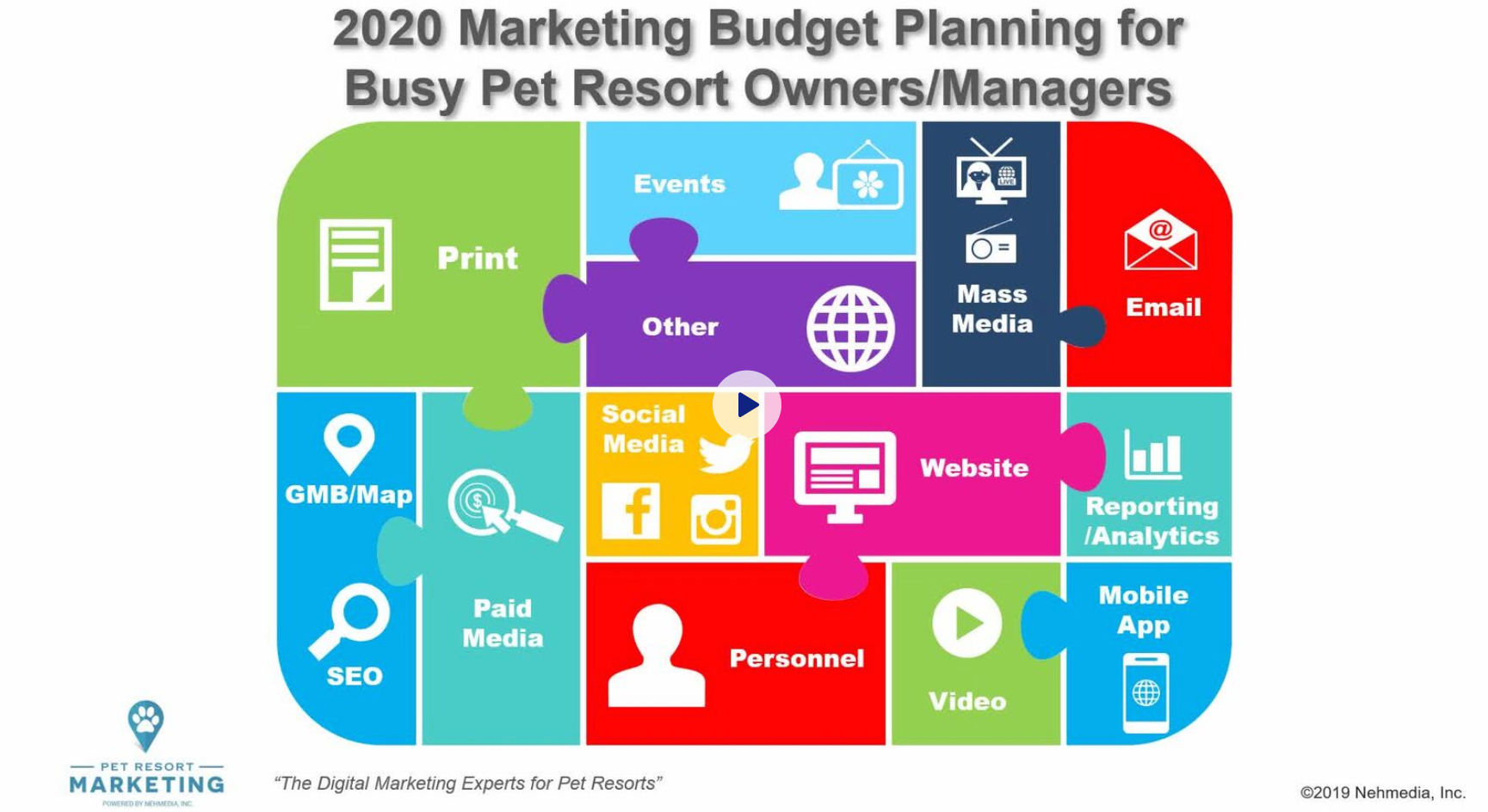 Knowing where to spend marketing dollars, and how much to spend, is becoming increasingly confusing and time-consuming.   Join us for this month's webinar as we offer pet resort owners and managers an easy, fast, and realistic way to figure out how much marketing investment you need to grow your business and earn more revenue in 2020.
In this webinar you'll learn:
Considerations for getting the most out of your marketing investments
Lowering costs of retaining existing customers
Lowering costs of acquiring new customers
Determining a realistic marketing budget that's aligned to your pet resort's growth goals.
A Free, step-by-step Budget Calculator to help you model different business conditions and calculate an optimal marketing budget for achieving / exceeding your 2020 financial goals.