The True Benefit of Emailing Your Pet Resort Prospects and Clients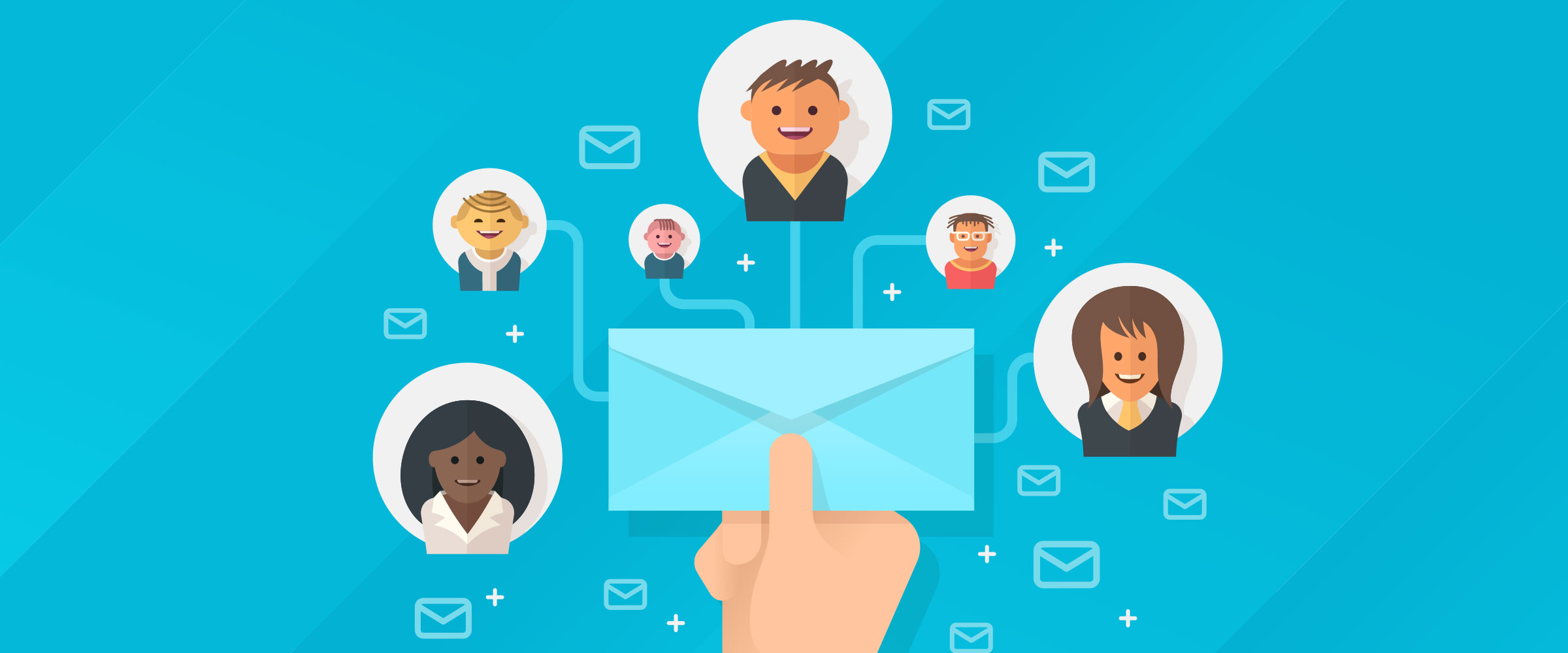 If you're reading this, you're well-aware that running a pet resort takes a lot of work. Keeping up with staff, checking in pets, keeping everything clean, making sure the clients' nuances for their loved ones are being met, etc., etc. Ensuring the digital presence of your business to current customers and prospects is probably the one of the absolute last things on your list of to-dos, but it shouldn't be. If you're not consistently reaching out to your customers and prospects via email, you're potentially missing out on a lot of revenue. Here's why…
You're caring for someone's pet, which forms a much deeper relationship than any retail store.
Of the 35% of US retail email list subscribers who are customers of the retailer they received an email from, just 15% have made multiple purchases. (Source: eMarketer, 2016). Let's be clear here, if you're running a pet resort, you're much more than a retail store. Pet resorts take care of other people's pets and this means there's a level of trust that goes way beyond walking into a store and buying a brand name item off the shelf. Most pet guardians leave their pets with their favorite resort or boarding facility at least 2 times a year, and this smashes the 15% statistic above in terms of business loyalty because the relationship usually goes on for years. Regularly communicating with your known clients via email is key in retaining them as clients and getting referrals.
Retention Revenue is your best friend
Email marketing is not to be overlooked and should be an integral part of your overall marketing strategy. Everyone gets spam emails that they ignore, but they pay attention to the emails that come from brands that they've done business with in the past and brands that interest them. 72% of consumers say that email is their favored conduit of communication with companies they do business with. 61% say they like to receive promotional emails weekly and 28% want them even more frequently. – MarketingSherpa (2015). Most pet resorts are currently not utilizing the tools available to them for digital marketing, which includes targeted prospect email lists, Facebook campaigns (another topic entirely), and are rarely communicating with their paying clients via email on a consistent basis. This represents a fairly large gap in potential lost revenue for pet resort and boarding facilities.
Don't believe me? Let's assume you have 1,000 clients. Of those 1,000 clients, let's also assume maybe 200 are faithful clients to your pet resort and always leave their pet(s) with you when they have a need (vacation, business trip, kid's sporting event out of town) two times a year for at least two days. Based on our extensive knowledge of pet resorts, the average pet night (APN) is $40.
So, that's : $40 x 2days x 2 times/year = $160/client
200 loyal clients = 200 x $160/year = $32,000/year
 So there's 800 other clients of yours that undoubtedly have similar needs for boarding that may look to friends, neighbors, or worse yet, rover.com for their pet care needs. If you're communicating with the client base of 1,000 via email on a consistent basis with special offers, added value during pet nights, or just keeping your business top-of-mind, you can easily increase that loyal client number to 300 or 350 out of your established clients, with well-planned email offers.
350 loyal clients = 350 x $160/year = $56,000/year
From consistently communicating with just current customers and devising offers that will get their pets back into your facility, the retention revenue of the pet resort just increased by 75% via email efforts, and we haven't even gotten into similar results for grooming or training….
Using email for prospecting
Finding new pet resort clients is a heck of a lot more than hoping someone drives past your physical location in your area and thinking, "Hey, we should check that place out to board Georgie when we go on vacation." Actively searching for prospects in your local area via email should be a part of your marketing mix and is generally one of the cheaper methods of gaining new customers. There are many vendors that maintain and sell or rent email lists of pet owning households and getting your hands on one of these lists is one of the best ways to prospect for new customers. InfoUSA is a good example of the types of vendors that provide these lists.
There are a myriad of other ways to gather email addresses for use in prospecting in your local area, all of which are affordable in the grand scheme of running your business. Facebook campaigns can cost as low as $1 per click for targeted campaigns. Think of it this way, if you get 10 out of 50 people to click on your ad and sign up via email to receive offers for your pet services, you're only paying $5 for a prospect email address.
50 clicks @ $1/per click = $50
10 people out of the 50 clicks give you their email address on your site = $50/10 = $5 per email
That's pretty good considering if you land 1 client out of those 10 email prospects, you paid $50 to get the email addresses that you can constantly market to, but you landed one client that's going to get you $160/year in revenue…you tripled the investment. That's positive ROI and that's how pet resorts should be thinking about their business growth. If you assume the average pet owning household lives in their current home for 5-7 years and are clients of yours, that's $800 in revenue at a minimum vs. $50 overall spend to get that client, and you have 9 more households that are also now in your email marketing database.
Don't get me wrong, finding prospects through email is tough, but if you have email lists that are targeting pet households, you're in a good position. People searching for pet boarding in search engines such as Google are active searches of course, but there's no need to solely rely on Google if you can pro-actively market to people that rest-assured will eventually need your services. As much as we all love our pets, to be honest, sometimes pet care is a last-minute aspect of guardian absence that is overlooked. If you acquire a list, make sure you plan and target email campaign offers to the list in your area around the following:
New Year's
Valentine's Day
Spring Break (localized)
Memorial Day
4th of July
Summer (June-end of August)
Labor Day
Thanksgiving
Christmas
The list above gives you nine, read that again, nine times you can push valuable content, updates or offers/promotions out to potential new clients during the course of a year for your services. And those are just the major holidays….
Branding Your Pet Resort with Email
A bajillion surveys have been conducted over the last 50+ years that prove that brand recall and recognition is real and absolutely influences purchasing/buying decisions. I've even ran brand advertisements on tray tables on airplanes that proved this via surveys months after people departed the plane. The point is, keeping your pet resort brand in front of the customers and prospects in your local area is important if you want to build loyalty and increase your business, and email is a great way to accomplish this task.
Try to follow the 70/20/10 rule when communicating with your customers and prospects. 70% of the emails should contain valuable content for pet owners. Things like, summer flea treatment options, updates on poisonous plants, nail trimming tips, etc. The other 20% of the email content should be from reputable sources like boarding organizations or well-established pet content providers (like Pet Boarding and Daycare Magazine). You can just link to their articles. The last 10% is where you promote yourself and your offers for boarding, daycare, training or grooming services.
For current customers/clients, you don't want to bombard them with emails…it's just annoying and you run the risk of doing just that…annoying them. BUT, you should communicate with them at least bi-monthly, ideally at the beginning and middle of each month to share content, interesting ideas for their pets, make them aware of upcoming events, special sessions, community sponsorships and finally, special offers from your pet resort. By doing this, your relationship with them continues to be fostered as you provide valuable, sharable information (content) and they're being kept abreast of what's going on with your business.
On the prospect side of things, you want to communicate in the same way as you do customers, but focus on special offers just for them, in an attempt to gain their business. Prospect emails should start off in the same way as customer emails in the way of providing value at first and offers towards the end, but by your 3rd email, you should be pushing special offers like "50% off your initial boarding" or "Free bathing/grooming for new customers" type promotions that hopefully will get new clients in your door. You're trying to promote your pet resort as a brand, and even though you may not think of your business as the next Apple or McDonald's, you are making a name for yourself. Do not hesitate to continuously send these types of emails with offers to prospects every single month after you establish contact and provide value via content, as this does two things. 1) Keeps your pet resort top-of-mind 2) offers value and incentives to become a customer. If you're worried about providing discount offers to prospects, remember that the cost of these kinds of prospect promotions more than pay for themselves in terms of the lifetime revenue value of attaining a new client.
Just Do It
To blatantly borrow the Nike slogan… Just Do It. This should be the way to think about using email for your pet resort. Nothing is going to be perfect, you're going to make some mistakes in your implementation of an email campaign until you get on solid footing, but the benefit of adding and utilizing email in the marketing arsenal of your pet resort is going pay off in the long run. Email is not dead, people do still open and read emails, and even more so when it's a business that already has or potentially will be caring for their pet. So, find a vendor, create a plan yourself, or assign out the task of email marketing to your staff. The benefit of emailing your pet resort customers and clients greatly outweighs any risk or fears you may have.