Why Reputation Management Matters for Your Pet Resort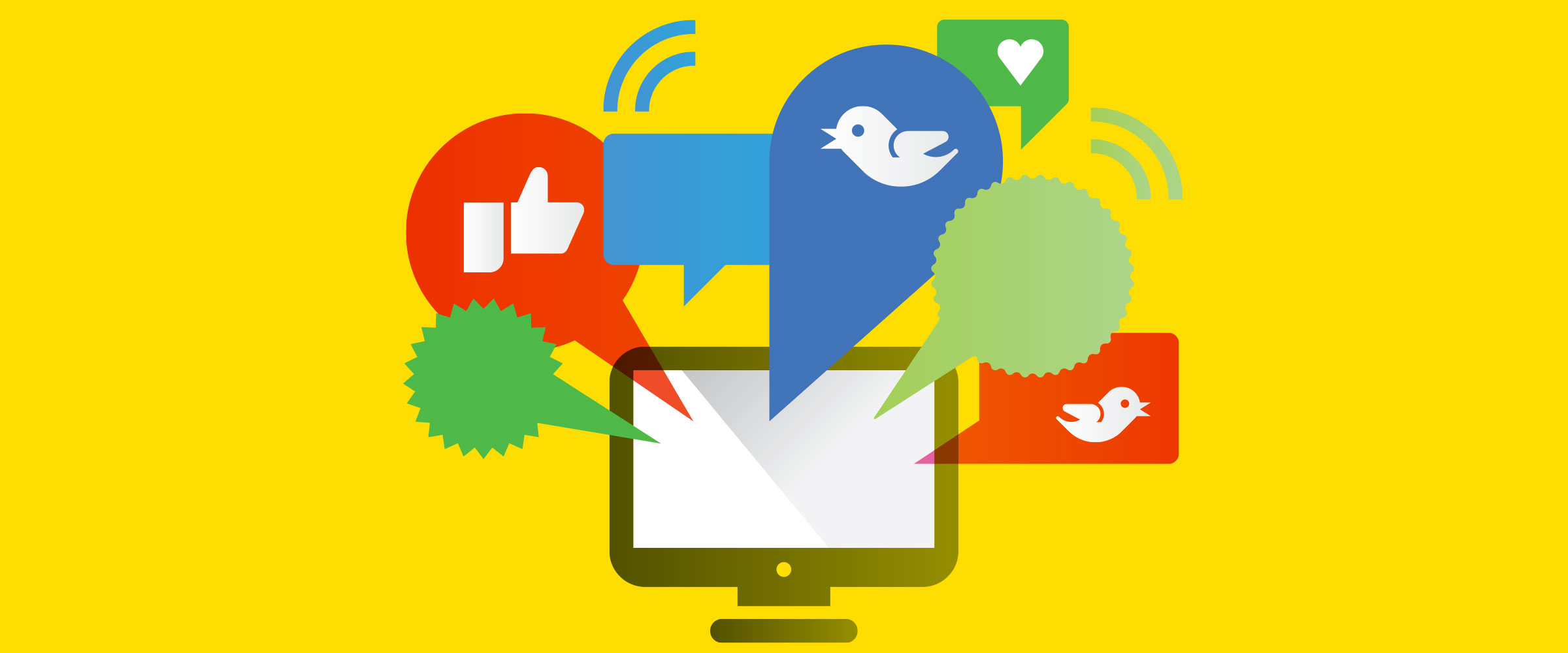 Everyone has an opinion. Thanks to the growth in visibility of social review sites like Yelp, Facebook, Google+, and others, people can share those opinions like never before. As a pet resort, the success of your business is now steadily being shaped by what people are saying about you from behind a computer screen. This has created a new dynamic for businesses of all shapes and sizes to be aware of, and we call it… Online Reputation Management.
What exactly is an online reputation?
Your business' reputation goes far beyond word of mouth. Because customers are flocking to the convenience of online research when hunting for a business, online reviews are only growing in popularity. Your online reputation is shaped by many different factors, but the most important ones are:
Page 1 Google results

Social media comments

Online reviews

References from outside sources
When a customer hears about your pet resort, they'll Google your business name. What they see on that front page of search results is your own virtual business card of sorts. They should see your website, but they'll also see reviews about your pet resort from the likes of Yelp and Google reviews, as well as social media mentions (especially Facebook). Plus if outside sources like blogs or local news outlets have written about your pet resort, your would-be client will see those as well.
Why is Online Reputation Management so important for my pet resort?
Even if your team does an incredible job caring for pets and has wonderful interactions with pet parents in-person, there are no rules for a disgruntled customer hiding behind a username and a computer screen. What others are saying about your business has just as much impact on potential customers as your own marketing efforts.
It shapes first impressions.
Potential customers Google your business looking for online feedback because it's what they've grown to trust. Consider yourself when you're looking for a new restaurant, or if you're thinking of purchasing something online. If you see a local restaurant with 2.5 stars, do you think you'll ever eat there? If an Amazon product has nothing but scathing reviews, will it ever make it to your shopping cart? Whether it's good, bad, or mediocre, a potential customer can't un-see what others are saying about you.
It decides a customer's action.
Once a customer reads what others have to say about you, it'll determine whether or not they become a patron of your pet resort. Chances are they'll scour reviews from Google, Yelp, or Facebook first, and if they don't like what they see, they'll never make their way to your website to hear what you have to say about your business. Alternatively, if your reviews and online reputation are glowing and positive, they'll take one step further down your marketing funnel and come see who you really are on your website or in-person.
Consider your audience.
Pet resorts are unique because of the clientele. Your primary selling point is not a meal or a product – you're selling a quality service. More importantly, you're selling a higher end service to people's beloved furry family members. People who lodge their pets at top-quality pet resorts like yours obviously love their four-legged children. So if former customers are posting about negative experiences their dogs or cats had, other potential pet parents will raise their emotional red flags and no longer consider your pet resort as a viable option.
Buyers are reinforcing its importance.
If numbers speak louder than words to you, consider the following statistics.
84% of people trust online reviews as much as a personal recommendation

7 out of 10 consumers will leave a review for a business if they're asked to

90% of consumers read less than 10 reviews before forming an opinion about a business

54% of people will visit the website after reading positive reviews

73% of consumers think that reviews older than 3 months are no longer relevant

74% of consumers say that positive reviews make them trust a local business more

58% of consumers say that the star rating of a business is most important
As online reviews become more prominent, readily available, and powerful, customers will continue to make them the first step in their buying process.
What steps can I take to care for my online reputation?
Make a plan.
Before you dive in ready to defend the honor of your pet resort on a string of reviews or forums, make sure you have a plan or set of standards in place for yourself and your team. First things first, what warrants a public response, and what will that response be? You'll find honest reviews from legitimately upset customers, which you should carefully and thoughtfully respond to publicly. But you'll also find ridiculous tirades and complaints from the never-satisfied. Will you respond to these defensively, humorously, graciously, etc?
Use your voice.
Once you have a plan in place, be active on the social media outlets and review sites where your business is visible. If you see a complimentary comment, respond to it and tell the customer how much you appreciate their kind words. If there's an incredibly disgruntled mention, reply to it apologetically and offer some solution. When potential customers hit these review sites, your responses and how you word them will also shape your reputation in their eyes.
Someone needs to own it.
Your online reputation is too important to ignore, so assign someone on your team the responsibility of keeping an eye on it and responding as needed. Whether this is you, a sales team member, or even a potential outside vendor, it's an important role.
Promote the good.
Much of the work with Online Reputation Management comes with counteracting negative reviews, but don't forget to use the positive ones for your benefit. If someone leaves a glowing Facebook comment about how much fun their pup had at playcare, share it on your page. Better yet, reach out to the positive reviewers and see if they'd be willing to share their testimonial so you can use it on your website.
Ask the professionals.
If you own a large pet resort with a wide range of services and clients, you may benefit more from outsourcing your Online Reputation Management to professionals who can do the job for you. Or if your facility's online reputation is struggling and the problem feels too big for you to handle, seek advice and action from professionals who can get it back on track. It's a vital element of your business, so it's worth the cost to keep it healthy.
As a pet resort owner, you likely have to wear many hats and juggle a variety of important responsibilities to keep your business successful. Although Online Reputation Management is a fairly new concern for all businesses, it's becoming more and more vital to success. Take some time to see what others are saying about your pet resort, then consider what steps you should take to repair, maintain, or improve your online reputation. Whether that's tackling it yourself or hiring professional Online Reputation Management specialists, it's worth it for the sake your business.