Breaking Down Your 'Google My Business' Profile for Your Pet Resort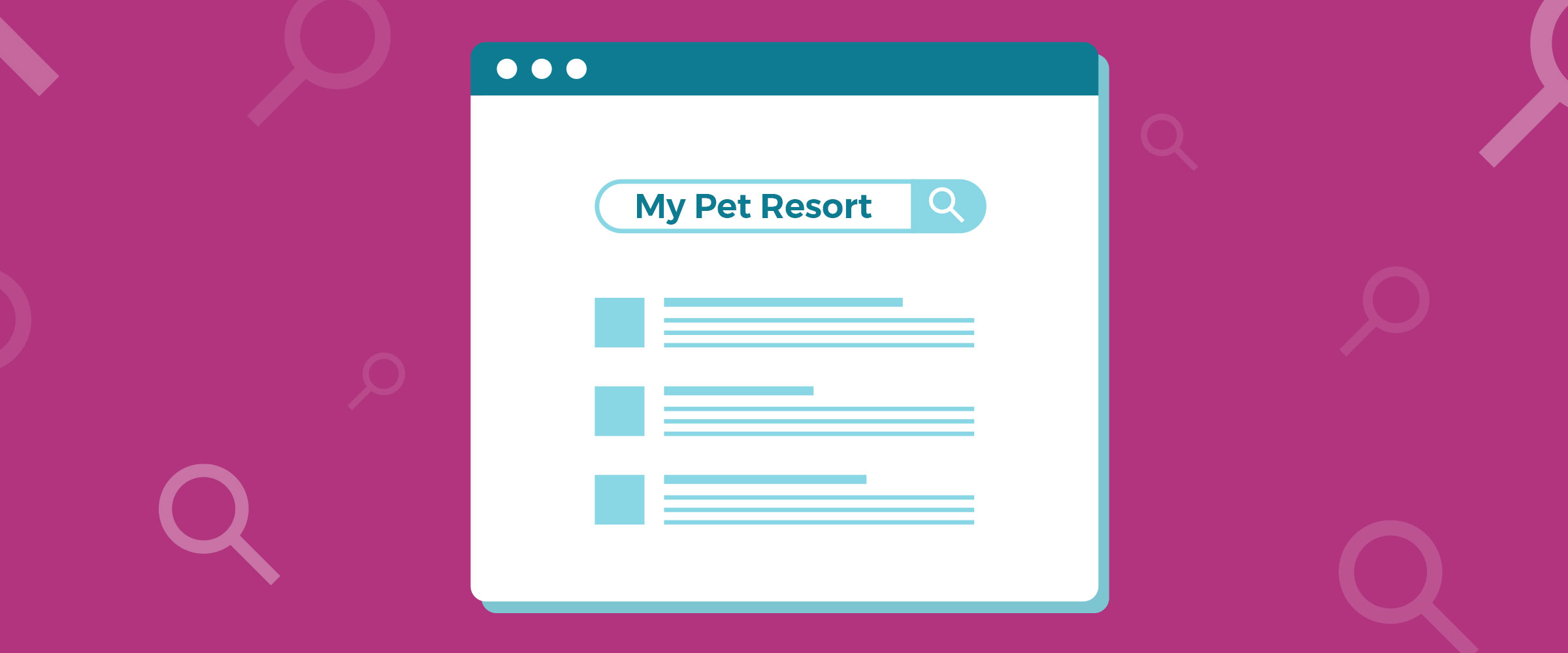 GMP (or Google Map Pack) is an essential part of the local search presence for your pet resort or pet business. It shows your location relative to the search query, your star rating, and gives people a way to get directly to your website or get direction details. Every pet resort should have a goal of trying to show up in the top 5 results in the GMP. You may have noticed that after the first results from a google search (paid advertisements), a map with local businesses shows up. The listings that appear in the google map pack are the rewards of local pet resorts that google deems to be the most relevant and closest to your service area based on where you're searching from. It seems pretty straight-forward to get listed here, but there are nuances that can help you ensure you're showing up for important businesses terms like dog boarding, dog daycare, dog training and dog grooming and it starts with your Google My Business profile.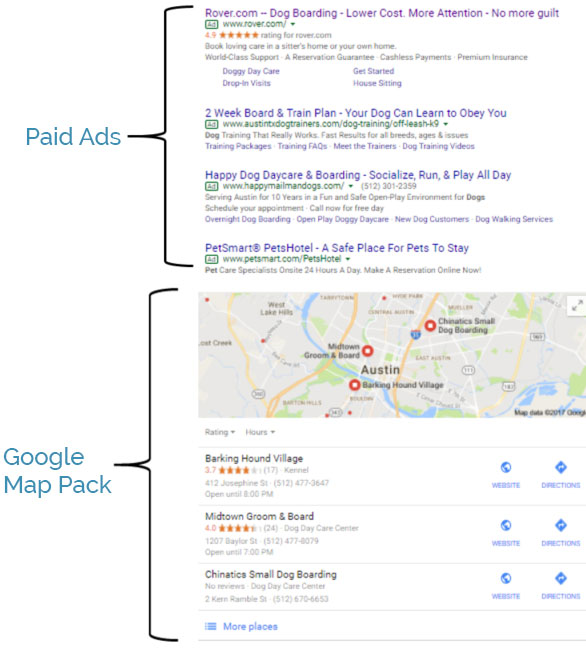 With the huge shift in search engines becoming localized over the past several years, local searches, especially when occurring on mobile devices, have come to the forefront of all search results.
An estimated 60% of all search results are on mobile devices, and this means you've got to not only have your pet resort show up, you also need to have a mobile optimized site (which is another topic you can read about here), and Google is anticipating the launch of its mobile index as the primary index sometime in the back half of 2017. That means your pet resort or pet care business' online presence needs to be up-to-date in order to maintain or gain any current listings you still have.
Maintaining your Position
The most commonly searched keywords for the core services of pet resorts fall into 4 categories, and their variations:
Pet boarding (dog/cat boarding)
Pet grooming (dog/cat grooming)
Pet daycare (heavily weighted for dog daycare)
Pet Training (again, heavily weighted towards dog training)
As a pet resort/boarding facility, these core services are what people are searching for locally and the GMP puts pet resorts in the resulting map pack based on self-selected terms, so you must first claim and actively manage your Google My Business profile, which is what appears in the GMP.
Getting Your Pet Resort to appear in the GMP
Your best shot at getting your pet resort to appear in the GMP for your core pet services boils down to a few things:
Your businesses categories – The categories you list on your profile should not be as basic as "dogs", "dog care", or "pet care". Your categories should be more specific like the "dog boarding", "dog grooming", "dog training", etc. Use categories that describe your core services and don't overdo it. Generally, the less categories in your GMB profile, the better.
List your business in other directories like Bing, Yelp and Yahoo, Dex, and ensure that your NAP (name, address and phone number) are consistent throughout the listings in these directories.
Add high quality photos to your google my business profile of your resort. Usually have an exterior picture first, as this is what can show up in the Map Pack results.
Ensure you have as much information about your pet resort as possible in your profile. Web address, operating hours, drop off and pick up times and a great description about your business.